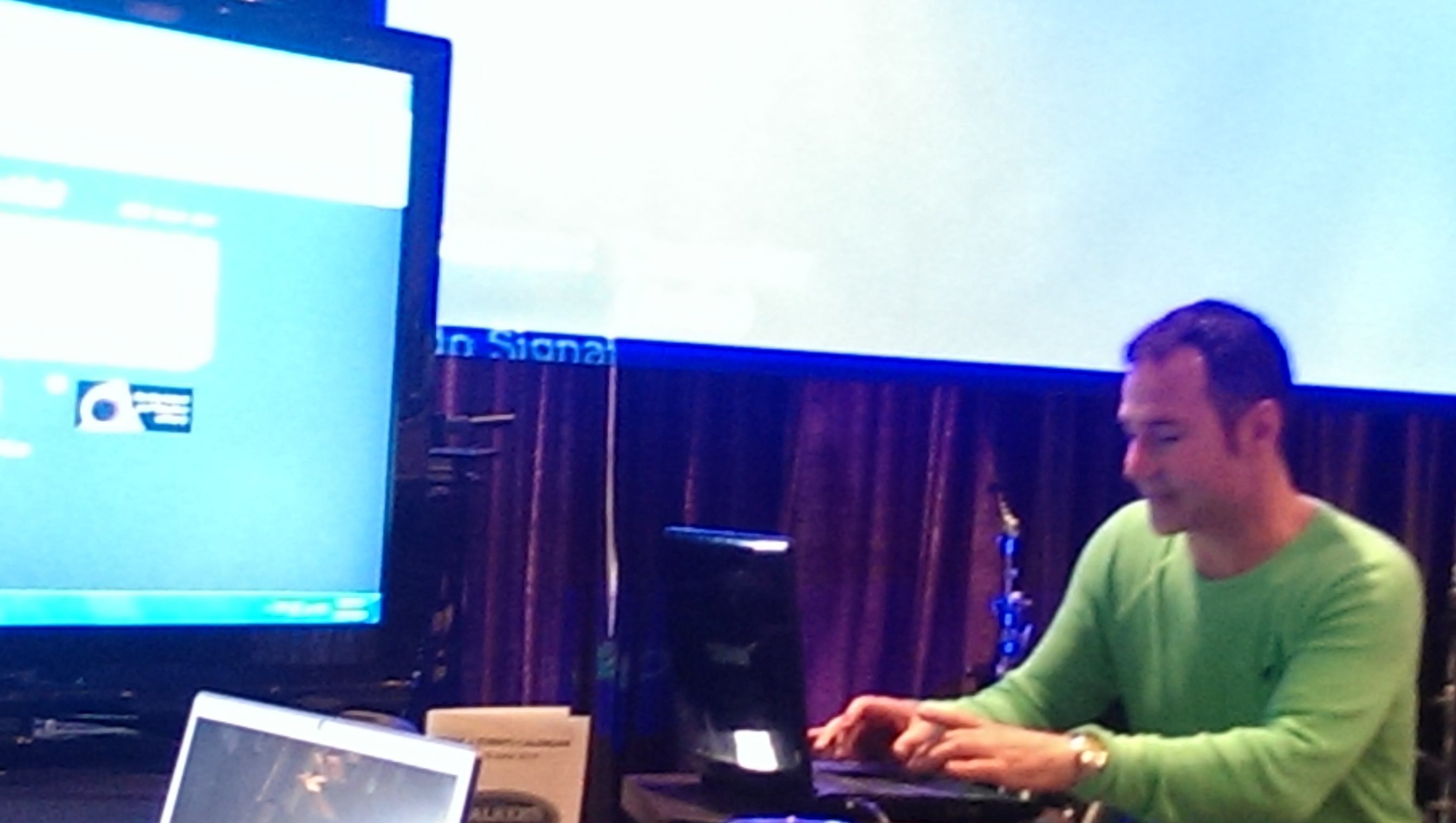 Rob Campbell of SMOJoe SEO demonstrating some features of Moz
The following notes were live-blogged from the event and have since been slightly edited. For the official recap with more details about the event visit http://ancestryguru.wordpress.com/2014/06/21/smojoe-seo-show-at-chalkers-pub-17-june-2014/

I am attending a great live event at Chalkers Pub on Marlee in Toronto, an SEO 101 Meetup  hosted by Rob Campbell of SMOJoeSEO There are over twenty people in the audience aptly listening to Rob's insider secrets about SEO and blogging.
As a blogger I confess that I have focused more on the love of writing than thinking about what goes on behind the scenes.
Learning the ins and outs of SEO for bloggers. Rob is a delightful instructur, teaching us about Google algorithms. We have three bloggers in the room.
Measure incoming links with Backlink Watch .
Majestic SEO gives you lots of good info about your website. Another free tool. They talk about "trust flows". Different way than Moz does it.
Want to know how many good incoming links you have…referring domains.
We are looking at one attendee's site www.italytraveltours.biz . Has had her blog for over 9 years.
Check out schema.org and learn about rich snippets. One of three new markup languages. The one Tim Berners-Lee is behind.
If see "Google Author", that is a rich snippet. Ex. Type in the words "mango salad" and will see two rich snippets… info plus photo.. Third party piece that can complement a description. ie. See picture, reviews, actual recipe and ingredients, prep time.. So many things now.. up to 32 things you can have but can't have them all so pick and choose what is important re rich snippets to show.. Can't put all or listing will be too big. Rich snippets very important. You have to study schema.org if want to do it. ie. when building your site. There are two other languages you can use ex. Canadian Living source code…can see the code "meta itemprop" = name ex. Even shows schmea.org markup for Google. Integrated. Something they added on top.. Take this to your developers and say you need to put this in.  Ex. for travel reviews, authors, products and places. The things that are getting all the attention – getting 'rich snippeted".    Can use control U to view source code of any site.
I won a door prize –  toothpaste and travel toothbrush –  courtesy of Toronto dentist  Dr. Natalie Archer of Archer Dental. Thanks Dr. Archer!
Now reviewing www.sweethomespaces.com , another attendee's site.
I won a book by Neville Pokroy Big Bang for Business – 8 Steps to Create Explosive Growth and Success. 100+ marketing ideas to create explosive growth at www.bigbangforbusiness.com . He signed my book with some advice – "Ask more questions. Make better decisions."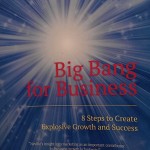 Now reviewing www.transformaesthetics.com .
Now reviewing www.willym.ca .
Three places you can get incoming links: articles, blogs, and discussion forums. Make incoming links that people care about.
Now reviewing www.thisistomjones.com , a Tom Jones impersonator attending the event. Live stage shows performed by Dave LaFame.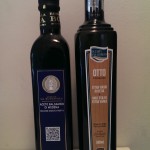 And.. I won a door prize from Angelo Tramonti, President and Certified Oil Taster –  bottles  of Sarafino extra virgin olive oil and balsamic vinegar, bottled by his family. See www.sarafino.com. Thanks Angelo!
A fun and informative evening! Thanks for the invite Rob.
by Glenda MacDonald

View Glenda MacDonald's profile
Last updated: June 27, 2014