As of July 1st 2014 Canada's new Anti-Spam Law (CASL) will be coming into effect. Have you been wondering what your organization will need to do to comply with this new legislation? Client relationship management including email communications will be affected and penalties will apply in the event of non-compliance!
I have just learned about an upcoming free event to address the needs of small business owners being organized by Lisette Andreyko of Kaleidoscope Consulting. Space is limited so register asap at the Eventbrite link below!
Understanding CASL: The new anti-spam law
Tues. May 6 2014 10:00 a.m. to 11:30 a.m. (EDT)
ING Direct – Network Orange Cafe
221 Yonge St., Toronto, ON M5B 1M4
Presenter:  Jonathan MacKenzie of  Aluvion Law
Jonathan is a lawyer who works with small businesses and entrepreneurs, drawing on his former entrepreneurial experience. Jonathon will cover  the current law on sending business communications, summarize the upcoming changes with the CASL legislation, and how businesses can ensure that they stay compliant.
Click here to register and to contact Lisette Andreyko of Kaleidoscope Consulting.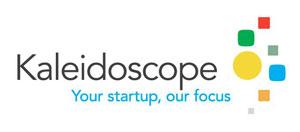 This is part of a weekly meetup "Strategic Focus for Startups" that Kaleidoscope Consulting organizes. Group members provide peer support, sound advice, best practices and networking opportunities to improve focus.  Kaleidoscope Consulting offers start-up organizational advice and mentoring services to help you gain #strategicfocus and implement your unique business roadmap through personalized and practical workshops.
Glenda MacDonald


View Glenda MacDonald's profile
Last updated: April 22, 2014