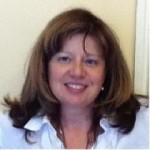 Last updated: SAT May 7 2016 3:50 PM
By: Glenda MacDonald
I'm a storyfinder, passionate about the stories behind people, organizations, brands, and causes. I'm a storyteller who loves to share great stories through social media and public speaking, and traditional media. My main areas of interest are marketing, start-ups, the entrepreneurial life, arts & entertainment (including writing, photography, film, music, and more), science (including psychology, physics, biology, and more), and technology. My style is humorous-educational and I also tackle serious subjects from a thoughtful perspective.
My favourite form of writing is short and sweet. I'm constantly challenging myself with Twitter chats & games, live-tweeting, live-blogging, and live audience engagement, across most social platforms. I write marketing, advertising and press release copy, content for social media platforms including during live events and crowd-funding. I've written advertorials for magazines, written and edited newsletters and association publications, audio scripts, website content, speeches, and more. I'm a published author of flash fiction, creative non-fiction, interviews, reviews, and more. And I love doing research! I blog here often and have been publishing micro-poetry daily on Twitter using prompts from #WrittenRiver since December 27 2015.
I also write long-form. Some stories just need a bit more space to build the backstory. I have a number of non-fiction and fiction projects in the works and am learning about self-publishing both eBooks and hard copy.
Editing is another of my passions.  I can rewrite a disorganized story to get to the gist of it and express the underlying message in a unique and compelling way.
An avid photographer, I regularly complement my writing with my own photos. My skills as an on-site candid photographer using my smart phone mean I can bring a full story to life when I am at events. Other times I wander around, taking picture of  mostly of animals and nature, signage, or odd happenings, as part of my photojournalism, looking for the stories around us that most people miss.
As a marketing and writing  professional with decades of experience across many industries, B2B but also B2C and P2P, who has a psychology degree and an MBA in Marketing, a certificate in social media management, and has studied the writing process, I can help you find and tell your stories while keeping in mind your ultimate marketing and project objectives. For my professional credentials check out my LinkedIn profile and feel free to connect with me. I'm also constantly on Twitter where you will most likely find me, and also here on this website on my live-blogging pages.

I'm an Affiliate Marketer. Transparency on my site is paramount. I'll always state my affiliation with any products, events, and organizations for which I receive financial gain through someone purchasing a product or service I write about. My opinions are my own regardless of any compensation.
Please use the handy Contact form to reach me for a free initial phone or Skype consultation or connect with me on LinkedIn or Twitter. I can't wait to hear your story! I work with an international client base so don't worry about time zones either.

View Glenda MacDonald's profile
Last updated: THURS March 31 2016 11:07 AM  Toronto ON Canada